Jean-François Chauvel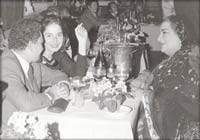 Jean-François Chauvel (in the photo, we are at the Russian night-club Raspoutine with the great gypsy singer Valia Dimitrievitch), father of the photographer Patrick Chauvel, brother-in-law of the film-director Pierre Schoendorfer, and son of an ambassador, was one of the last great international reporters of the XXth Century, at a time when international reporting meant adventure, discovery, fiction story and romanticism, far-reaching brotherhood between men and a desire to live in the heights, far above, where other lungs would explode. I worked several years with Chauvel and I am very proud of it.



Just before he died, I went to visit him in Rome, 32 Piazza d'Espagna, Sunday the 30th of January 1977. He looked like his Trovatore errante, maybe even more static, more surrealist, more similar to a painting by… Mondrian !
It was the painter Georges Mathieu who, after having sent me to Stéphane Lupasco, introduced me to writer and philosopher Cioran, of Romanian origin, who had always refused any interview, specially for TV. By letter, I tried to convince him. He answered me, with that kind of courtesy and dry humour that was characteristic of him:
Paris, 21st of January 1974


Dear Mademoiselle,


I loved the tone of your letter and I found your arguments truly convincing. But I'm afraid to say that I'm not good at all at these kinds of "serious" interviews, because I'm always tempted to answer the contrary of what I think.


Many times, recently, I was invited to TV shows. I answered each time that it was impossible for me, and that I wanted to be at least faithful at this principle. Could you imagine the complications if I departed from it ?


After having spoken so much about myself in my books, I feel tired indeed of myself and of my books. You will, I'm sure, understand the meaning of my lassitude, being familiar as you are with Buddhism - and not only because of your friendship with Alan Watts, but also by internal necessity. Therefore I trust that you will read these lines with a knowing smile. Very truly yours,


S.M. Cioran

Then, I saw him, from time to time, in his Jansenist and stylish converted loft, rue de l'Odéon, and he made me read Marie Bakhtisheff. We called eachother when experiencing « sub-metaphysical » melancholy, as he used to say.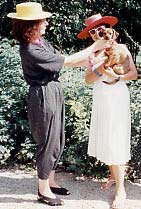 One of the two sisters is physician, the other dentist. Our fathers were friends and we always met during the holidays, when my father went to Contrexéville. With them, I have memories of theatrical shows in their mansion, when I cut the hazelnuts in the trees to sell it to… our parents in order to pay for the costumes. With Denise, I travelled throughout the States, on the track of Jesuits, and, then, throughout the south of France, on the track of the history of Jews.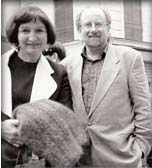 Ever since I've known him, Tony has taken a little cart in the alleys of the Frankfurt Book Fair. Once an anthropologist, he is now an independant publisher, he loves superb photos of warm water fish or of aborigenes of New Guinea. Some day, maybe, in Adelaide, we will publish the translation of one of my books…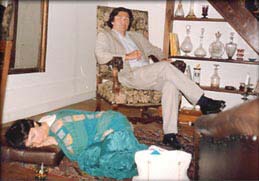 At the end of a party by writer Claude Delarue, my neighbour on the Butte Montmartre, me - asleep.